Info hotel Bibione
Send a request to all the hotel of chosen rating, you will receive the answer directly by the hotel of Bibione.it
Info apartment Bibione
Send a request to all the real estate agency or private apartment, you will receive the answer directly by the structure of Bibione.it
Bibione: beach, relax,
wellness

Bibione holiday on the Adriatic Riviera: fun and relaxation, with a shallow sea, the beach slopes gently therefore suitable even for children and the peace of families. To find Bibione Hotels, Apartments, Residence, Camping and Villages in the area of Bibione Pineda Bibione Lido del Sole Bibione Lido dei Pini, Bibione Beach.
Webcam Bibione
View the live webcam on the beach of Bibione. Pictures always live. Webcam provided by Agenzia Adria
See the webcam
Bibione Spa

In the area between the beach and pine forest are the famous spas of Bibione that have become a popular reference in the northeast for most of the year. The Terme di Bibione are a fundamental part of the resort since 1996 has never finished to invest in skills and innovation.
More information
Bibione News
Bibione Restaurant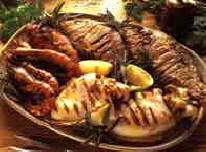 Restaurants, pizzerias, snack bars and delis in Bibione.
Go to restaurant